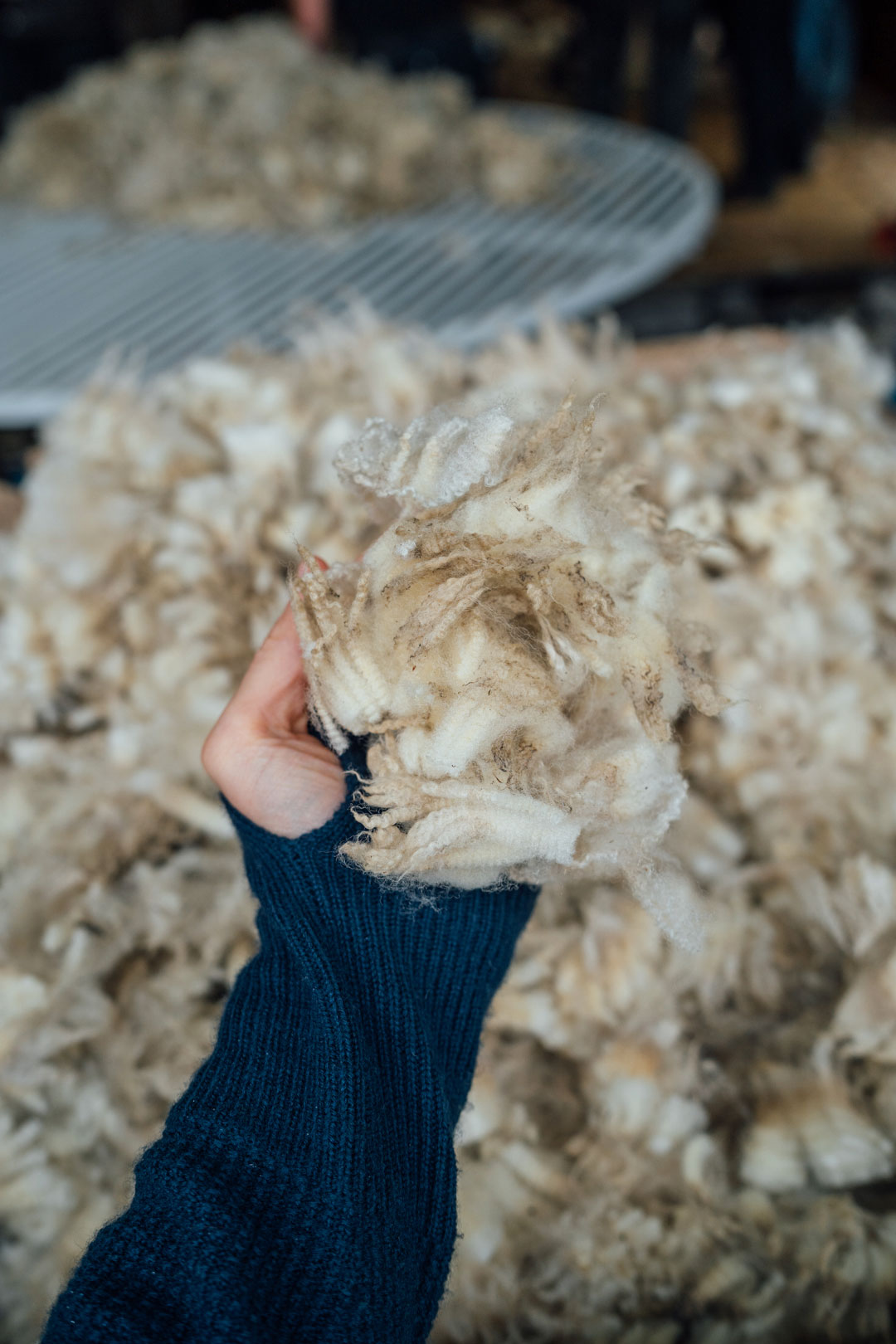 Wool
This fantastic material has been used for clothing for centuries, and over time has both been refined as well as found more and more uses. For our many wool products, we use both merino wool and Swedish sheep wool, but whichever the origin, you can be sure that our wool is always mulesing-free. Mulesing is a procedure to fight parasites that settle in the skin of merino sheep. The procedure, which often causes pain to the animals, not least as anesthesia rarely is used, involves surgical removal of skin around the sheep's bottom. No matter what wool product you buy from us, it will always be 100% mulesing-free.

Bamboo viscose
Bamboo is without a doubt one of the materials of the future as it grows extremely fast and has significantly less environmental impact than cotton, and requires significantly less irrigation. It is cool and silky smooth against the skin, regulates body temperature fantastically well and is naturally antibacterial, which means that you do not have to wash it as often. You can always feel confident that you have made an excellent environmental choice when choosing one of our bamboo products.

Hemp
Our hemp is cool and comfortable against the skin while it breathes well. Hemp is one of the strongest natural fibers and is antibacterial and resistant to both rot and UV radiation. It is therefore very well suited for clothing for active people who demand great durability.

Organic cotton
Although cotton is not one of the most common materials in our range of products, it works great for several of our garments. All our cotton is organic and GOTS-certified (Global Organic Textile Standard). It is grown without harmful pesticides and fertilizers and consumes less water than non-organic cotton, to reduce the environmental impact. In addition, organic production contributes to both biological diversity and to keeping the soils healthy.

Modal
A kind of semisynthetic fiber made from cellulose. Modal is very soft, has high wear resistance and retains its shape well without shrinking. Modal is carbon dioxide neutral and the production requires a considerably smaller amount of water than e.g. cotton - only between 5 and 10% of the total water consumption.